Automated purchase order generation
Using either traditional mix/max or Readysell's advanced forecasting formulas, we'll take the manual process and guess work out of placing orders from your suppliers.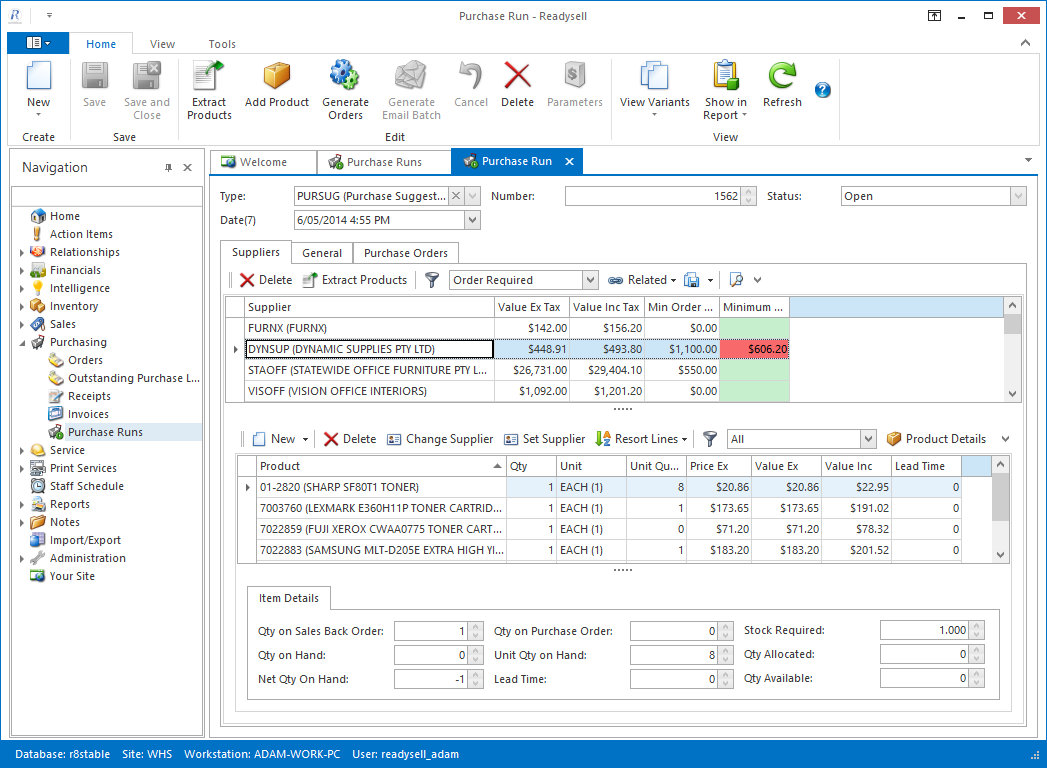 Electronic Data Interchange (EDI) ordering and receipting
Readysell has partnered with leading stationery industry suppliers and wholesalers. You can check stock levels in real time before ordering, place orders electronically to the supplier and receive automatic confirmation of your order upon confirmation.