Familiar look and feel
Readysell utilises modern user interface elements and styling such as the ribbon and the Microsoft Office theme. Your users will feel right at home; ready to hit the ground running.
As simple or advanced as you need
Role-based customisations allow you hide unnecessary features from users who don't require them. Your users don't get confused or frustrated; getting through their work more efficiently.
Multi-task with ease
With advanced multiple tab support, you can quickly and easily switch between different jobs. When you get distracted by a different task, it's a breeze to get back to where you were.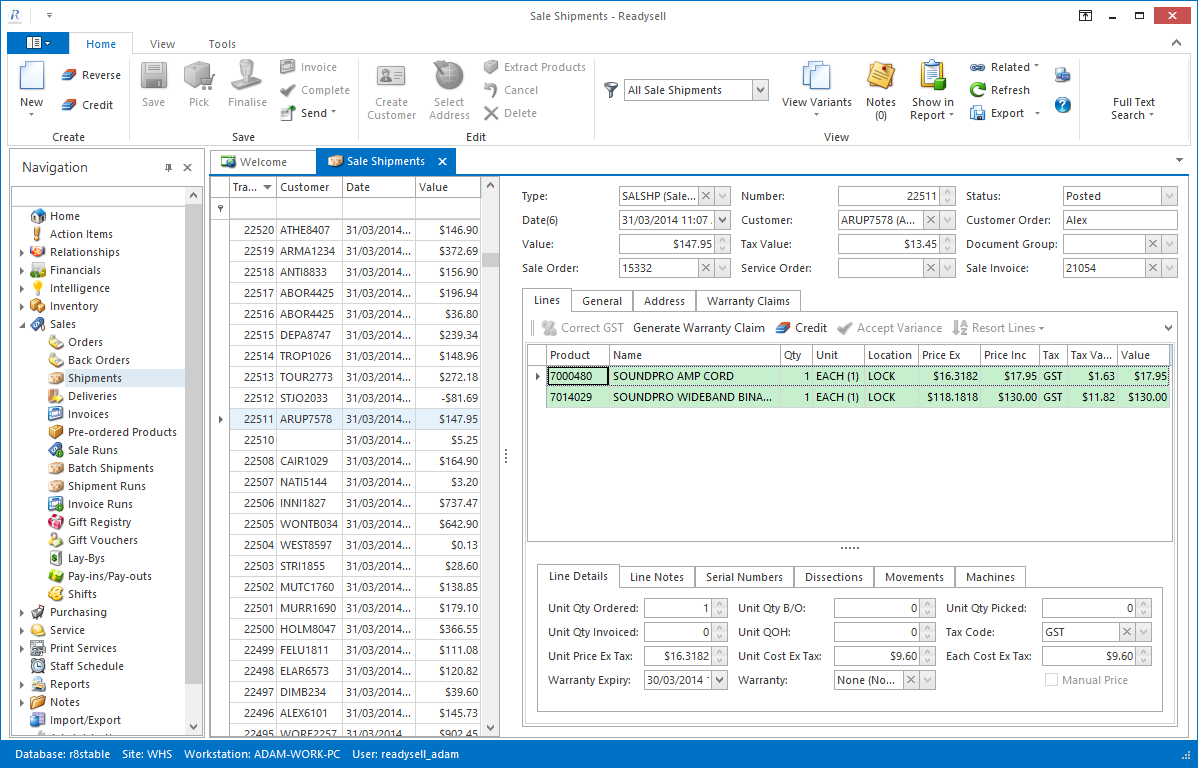 Help is only a mouse click away
If you're ever stuck, just click the "Help" button. You'll be taken straight to the documentation that covers the area you're looking at.