We're pleased to announce that Readysell 8.41 (codename Dumbleyung) is now rolling out to all of our Readysell 8 customers. This release is focused on document management, mobile and barcode scanning improvements.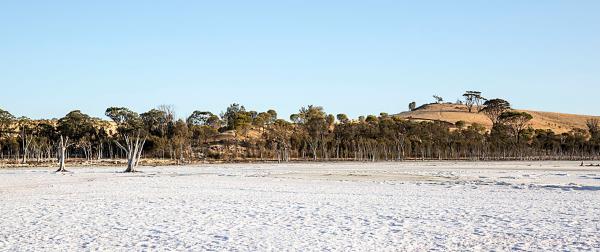 Conveniently keep your important files in one place with document management improvements
We've been working with customers to improve our document management capabilities to make Readysell an even better place to store documents related to your business. Some of the changes you'll see include:
Previewers for PDF files, Word documents, text files and images will give you a quick glimpse into a file to make sure you're looking at the right attachment without having to open it
Attachments can now be linked to multiple records, meaning you won't have to make unnecessary copies of the same file
Attachments are automatically linked to related records, making it quicker and easier to find attachments when navigating through the system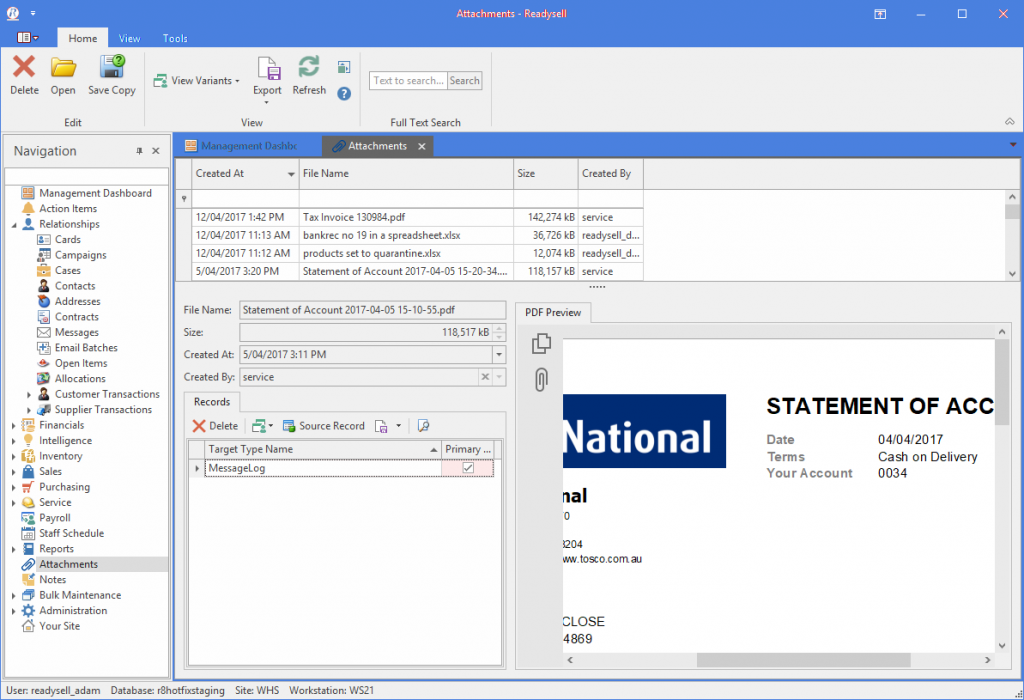 Improve technician productivity with easy access to service machine documentation
Documents attached to service orders, machines and their models (for example, copies of contracts, service manuals or other reference material) can now be conveniently accessed from the mobile app. Within a service call, just hit the "Attachment" icon to see the list of related attachments. Readysell Mobile will download the attachment from your server and open it with the native viewer application on your mobile device.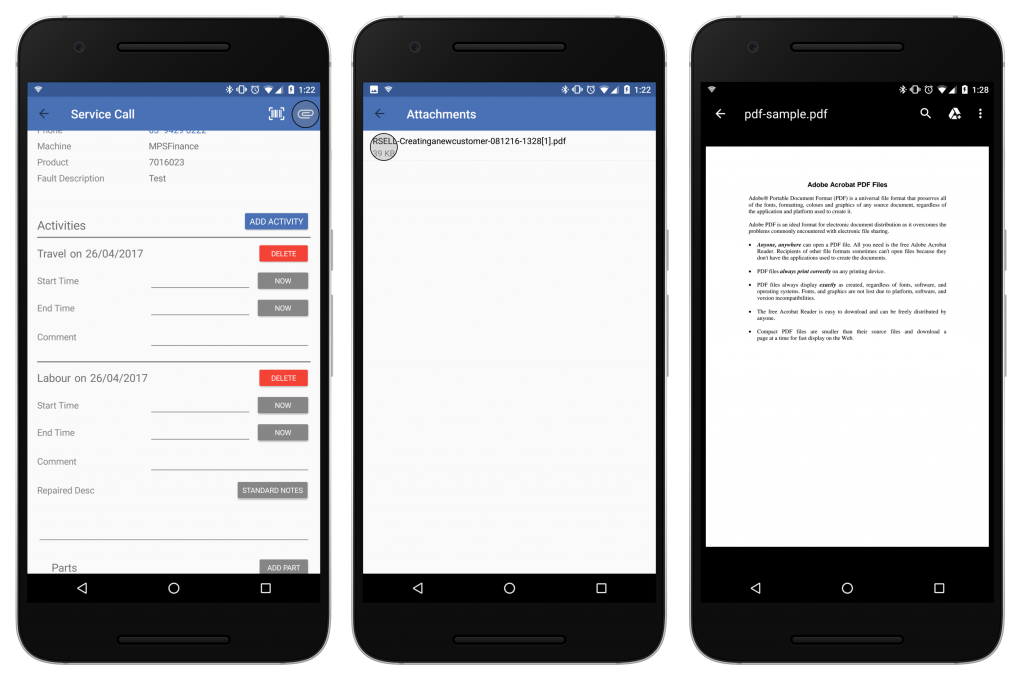 Ensure data integrity and improve productivity with barcode scanning improvements
We've made a number of improvements to barcode scanning in Readysell to help you use your scanner more effectively in more places.
Customer credit requests and supplier credit requests now correctly support barcode scanning. You can scan multiples of an item, and you the correct quantity will be scanned (either positive or negative) based on the transaction type.
If you have split a purchase receipt line and wish to scan items against the split line, you can now highlight that line and scan the item. The scanned quantity will count against the highlighted line (rather than always going to the first line)
We have a new "location scanning" mode for purchase receipts. If you already know the location of the product when you scan your receipts, you can turn on this mode to scan stock directly into these locations by scanning the location barcode rather than having to change the locations manually.
Questions or comments?
Our documentation has been updated to reflect the latest changes, but we know that it can be tough to wrap your head around what's new and how it affects you. Please open a ticket through our Support Centre and we'll be happy to help you out.
But wait, there's more…
We've also made a number of other improvements and under-the-hood changes. Here's a full list. If you'd like more details about any of the below items, please don't hesitate to get in touch with us through our Support Centre.
12802 Attachements on sale orders to be associated with sale shipments and sale invoices
12960 Allow for consignment information to be added to multiple transfers at once
13066 Allow files to be attached to more than one record
13067 Automatically link files to related records
13068 Quick access to all relevant attachments from service order
13069 Show preview of attached PDF documents
13137 Add informative view only fields to meters and meter count runs
13161 Add the capability to automatically refresh some list views
13163 Add "Each Quantity Expected" to purchase reciept lines
13164 Allow scanning of location codes into purchase receipts
13170 Use UTC and ISO 8601 for persisting string date/times
13171 Add "Show Related" for grand total machine
13173 Allow attachments for service calls to be accessed from the mobile app
13179 Improve scanning into customer credit requests
13192 Allow POS to run on SQLite backend