We're pleased to announce that Readysell 8.44 (codename Galilee) is now rolling out to all of our Readysell 8 customers. This release is focused on further improvements to Office Brands and industry integration, the service module, and fulfilling some of our top user requests.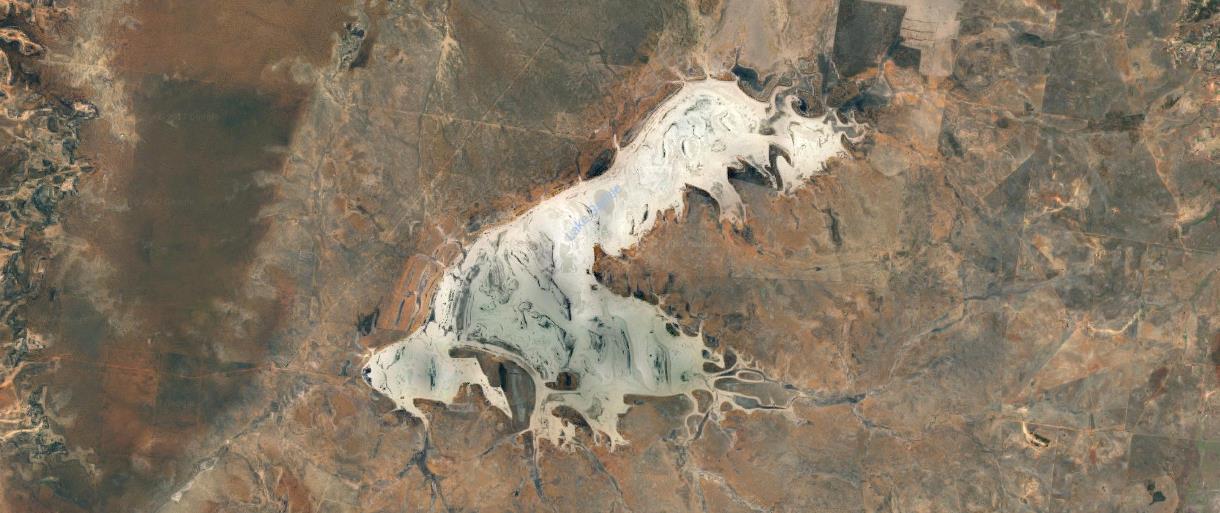 Place your GNS orders faster with EDI and stock feeds
Readysell has integrated with GNS Wholesale to provide live stock level information as well as hybrid EDI ordering. This means you'll be able to get your order in quicker and with the confidence that the stock you require is available. After you receive Readysell 8.44, someone from our team will be in touch with you to assist you with setting up this useful and time-saving integration.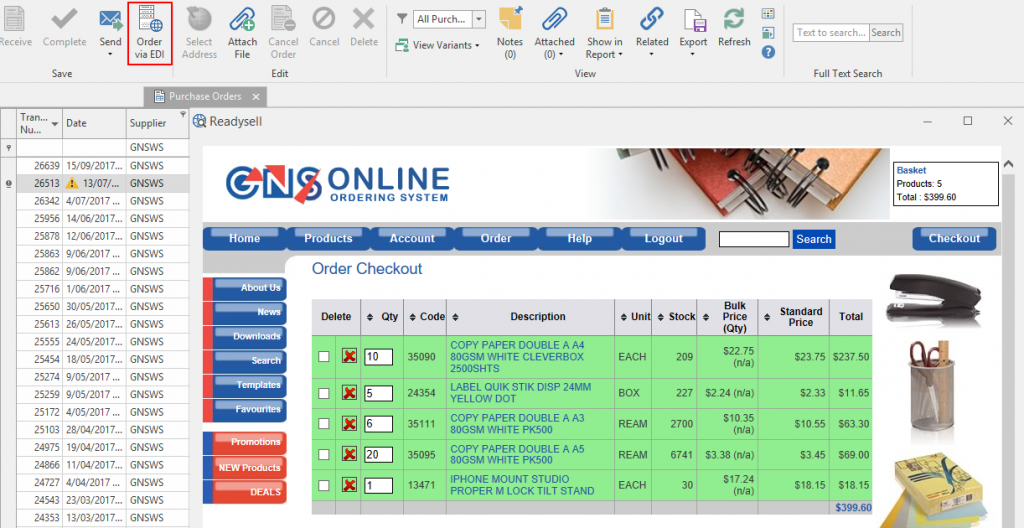 Project a professional image with custom from names
The top request on our Feature Suggestions forum was to allow for a custom "from name" for emails sent from Readysell. We've now put a new field on the user called "Email From Name" to let you do just this. Whenever an email is sent from a user, the name contained in that field will be used. You can use this to include your business name to help your customers better recognise you.
Improve sales reporting with salesperson tracking improvements
Previously, Readysell always used the salesperson associated with a customer card for sales and service orders. We've heard that sometimes you may want to change the salesperson on a single order. To enable this, we are now allowing users with the appropriate level of permissions to change the sales person on a sale or service order. If you would like some assistance updating your roles to ensure the relevant staff have access to this, please get in touch with us and we'll assist you in setting this up.

Improve flyer price information with sell price display improvements
Another of the top requests in our Feature Suggestions forum was to improve the visibility of flyer prices on products. When a flyer is loaded into Readysell a contract is created to temporarily override the prices in your system. It was, however, difficult to tell that this special price was in effect when looking at the product on your product screen. To do this, we're now factoring in active flyers when showing the "Calculated Price" on the product screen.
Better manage and monitor your service business for machines with meter pricing improvements
Many departments within your business contribute to service work on machines. Readysell now lets you formulate meter prices such that you can break up costs between different general ledger accounts based on a proportional distribution of your click charges. This means you can more accurately split, estimate and the costs of running your service organisation. Both for individual machines, your departments and your service business as a whole.
Improve service customer satisfaction by tailoring meter change messages for customers
We have been getting feedback about the need to adjust meter charge messages to suit particular groups of customers. Previously you only one way to setup notes that appear on invoice lines for meter charge invoices. In response to your feedback, now we have changed the system so that you can use a template to adjust the way notes appear on meter charge invoices for any customer/s. If a customer wants different information or a different look to the notes they get on their meter charge lines, now you can probably make the adjustments they are asking for.
Improve your customer service and sales workflows with Salesforce integration improvements
Rather than relying on overnight syncing of customer and contact data from Readysell to Salesforce, we've now developed a direct integration that can send customer and contact data to Salesforce in near real time. No longer will your sales reps have to wait a day or two before they see changes made in Readysell appear on the CRM. Not only does this mean they'll always have the right contact information, but they'll also be able to see up to date sales data to help them make more effective use of the Salesforce CRM.
Questions or comments?
Our documentation has been updated to reflect the latest changes, but we know that it can be tough to wrap your head around what's new and how it affects you. Please open a ticket at the Readysell Helpdesk and we'll be happy to help you out.
But wait, there's more…
We've also made a number of other improvements and under-the-hood changes. Here's a full list. If you'd like more details about any of the below items, please don't hesitate to get in touch with us through the Readysell Helpdesk.
11543 Allow consolidation of stock transfers during the picking process
13295 Back ordering parts for incomplete service calls
13441 Create/update accounts in Salesforce via API
13563 Wrong value on meter count run line
13569 Allow sales person to be changed on individual service and sale orders, shipments
13570 Allow machines to have a separate "charge to" for meter charges
13573 Add "number of month" field to cycle for pre-ordered products
13575 Allow users to re-open service order calls
13576 Improve appearance of meter/service invoice layout when splitting meter costs
13584 Improve meter charge run validation
13595 Remove meter usage allocation code
13619 Integrate GNS stock feeds and EDI
13620 Consolidate constants
13627 Add "Show Related" to access category from contracts
13628 Delete button for cards appears under territories
13629 Improve handling of flyer pricing in Readysell
13630 Meter count rows on service order calls may be duplicated
13660 Allow for custom From name for emails sent from Readysell
13663 Mobile app improvements
13665 Rename Grandtotalmachine to TotalMachine