We're pleased to announce that Readysell 8.56 (codename Sylvester) is rolling out to all of our Readysell 8 customers. Once again, this release is focused on implementing feedback from the Readysell advisory groups and forums.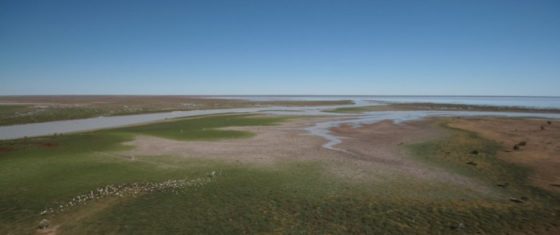 Start common tasks quicker with function key navigation
Readysell is now making use of the function keys to allow you to execute common scenarios or get to common screens more quickly. These keys are customisable, but by default you can now use the following:
F2 – Show cards list
F3 – Show products list
F4 – New sale order
F6 – New purchase order
F7 – New sale shipment
F8 – New purchase receipt
F9 – Reprint last transaction
Reduce training and speed up with our new dedicated Point of Sale screen
In your navigation panel, under "Sales" you will now see a new option called "Point of Sale". This will bring up a simplified screen for entering sales at POS.
We've eliminated many of the distractions that exist on the regular sale shipment screen which were not relevant specifically to Point of Sale scenarios and made the screen elements bigger and easier to see on smaller screens. We've also added buttons to quickly tender cash and card sales.
Based on feedback, over time we will continue to improve this screen to provide an even better POS experience.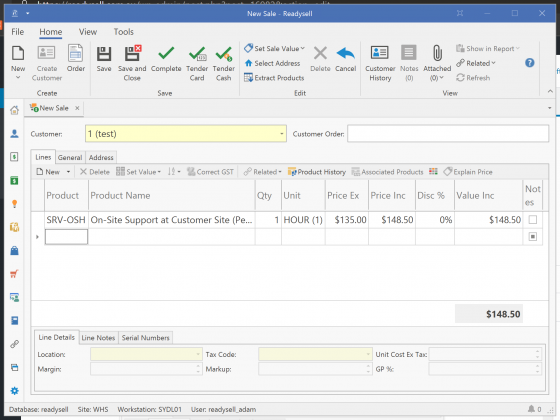 Get your list and analysis reports delivered to your inbox automatically
Automate all the things!
Readysell has long allowed you to schedule form reports to automatically generate to a folder and to email/print the result. We've now extended this functionality to list reports and analysis reports. Click the "Schedule" tab on either of these reports and set up one or more scheduled parameters to execute on an hourly, daily, weekly or monthly basis.
Reduce errors with customer tender mode selection
Customer cards in Readysell can have a "customer tender" set against them. Historically, if this has been filled in, it meant that Readysell would always use this tender when a sale was entered for the customer.
There are, however, some scenarios where customers may wish to purchase with a specific tender the majority of the time, but change that on occasion (for example, a customer may walk in and wish to pay using cash or card instead of putting something on account).
To facilitate this, you can now set a "Tender Mode" on the card – either "Enforce" (the old behaviour) or "Default" – which will prepopulate the tender you've chosen into the tender screen, but allow the operator to change it if they wish.

But wait, there's more…
We've also made a number of other improvements and under-the-hood changes. Here's a full list. If you'd like more details about any of the below items, please don't hesitate to get in touch with us through the Readysell Helpdesk.
11871 Add reprint last transaction button
12214 Allow users to change tenders on Sales if Card has a preset tender against it.
12982 Add a new view variant to catalogue list view
13047 Add Description to Product Label module
13099 Allow for an address to be marked as the primary address for automatic selection
13342 Scheduling list or analysis reports
15070 Create shortcuts for F1-F12 function keys
15071 Improve full text search in sale runs
15074 Automatically save the customer payment tender when entering customer or order payments
15080 Add "Last Communication Date" and "Last Service Order Date" fields to machines
15081 Create a dedicated Point of Sale screen layout
15082 Improve find panel behaviour on list views
15097 Capture more details about finance agreement on machines
15098 Move to using MailKit for SMTP email