We're pleased to announce that Readysell 8.59 (codename "Daintree") is rolling out progressively to all of our Readysell 8 customers. This release is focused on implementing some important service enhancements, improvements to the framework of the whole application, and actioning bugs that have been reported over the last period.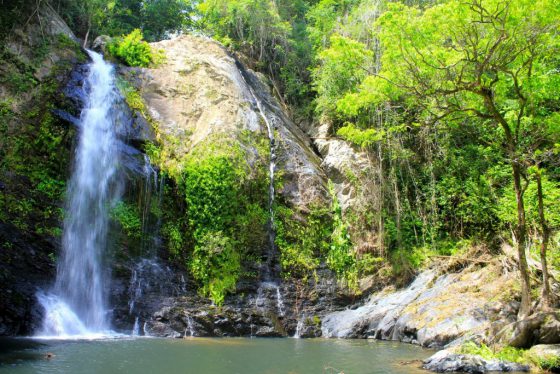 Readysell framework improvements:
We've added some small improvements to some of our commonly used Readysell features, by updating the development framework. This includes new security options like 'security over users accessing buttons'. These enhancements also include improvements to the filter editor. There are a lot of small changes in this framework update that will make filtering, colouring and accessing your Readysell data a little easier.

Service module enhancements:
Service orders. We've listened to our service module users and added a lot of enhancements around service orders. These include linking service orders and sale orders; copying sale orders to/from service orders, and quite a few more. The enhancements were covered in our recent service training session. Please let us know if you would like a link to the training video (or an invitation to any of our future training sessions)
Staff schedule. We have improved the staff schedule, making it easier to drag service calls between staff members and to reschedule service team members with the staff schedule.
Numerical sorting of Machines. You can now sort your machines in numerical order. We have added a read-only field that shows the MachineID as a number, meaning you don't have to pad the MachineID with zero's just to get machines to sort in numerical order by MachineID.
WebX website integration improvements
We now always try to grab images live for WebX users. Preventing older images on your hard drive, such as old diary images from displaying
Removed rounding issues when importing from the booklist or Paypal prepayments from your website
Improved the product sync functionality
But wait, there's more…
We've also made a number of other improvements and under-the-hood changes. Here's a full list. If you'd like more details about any of the below items, please don't hesitate to get in touch with us through the Readysell Helpdesk.
| | |
| --- | --- |
| 15587 | Added an Action Button 'Show Related' from the service order that has a linked Schedule |
| 15589 | When changing or moving the tech, date and/or time on the staff schedule for a service order, update the service order |
| 15590 | Create a new staff schedule for a service order, once the first service order call is finalised if a further service call is created for that service order for a technician. |
| 15591 | Staff Schedule customisation to show a date from a specific start and end time instead of from 12am to 11.59pm |
| 15592 | Staff Schedule report to reflect the date and time of the staff schedule if it has been customised |
| 15615 | Action button 'Accept Quote' in Service Order Quote should behave the same way as Accept Quote in Sales Order Quote |
| 15716 | Update Readysell to DevExpress framework 20.1 |
| 15748 | Add a button to allow a machine to be added to a contract |
| 15779 | Service Order to reflect the manual non stock product costing method like Sales Orders |
| 15785 | Fail "AppEndSaleShipmentPicking" has no reference of the error in Messages |
| 15810 | Service orders converted from Quotes do not copy manual prices |
| 15811 | Provide API access to modify service orders |
| 15812 | Add the ability to copy a Sale Quote to a Service Quote and vice versa |
| 15813 | Add two-way links between sale orders and service orders |
| 15816 | Tidy up staff schedule |
| 15823 | Machine average meter count incorrect when resold |
| 15828 | WB POS sale of Gift vouchers with no transaction gift voucher number |
| 15830 | Last Run product Sync – OB |
| 15832 | Create a Description field in Delivery Module |
| 15846 | Create a persisted field re-sorting machineID, allowing you to sort lists of machines in numerical order. |
| 15847 | Bug Fixes re Styles |
| 15848 | Increase the name of web categories from 40 to 80 characters |
| 15849 | Increase the length of the txt field and customer reference on bank statement line |
| 15850 | Change the API for importing web orders to trim customer order data where it is longer than 40 characters |
| 15853 | web order issues occurring where customer order and cost centre fields are longer on the web but only 40 characters in Readysell |
| 15860 | Add a read-only date field "BIDateLastUploaded" to sale invoices |
| 15867 | Improved Office Choice product import for promotions |
| 15870 | booklist order is not dropping in with eway payment on it. It drops into Sales orders module without payment |
| 15874 | Auto Sale Runs error rectified |
| 15877 | Web order is importing with the wrong site on it. The store has 2 sites |
| 15885 | Paypal Order Payment Values incorrect in Readysell due to one cent differences in some cases |
| 15889 | Web Orders – If there is a balance on the Salweb do not allow HO to send it to the POS Site. |
| 15892 | Voucher number does not attached to sale order from web order |
| 15901 | OB Product get Image from web is now live all the time |
| 15917 | Change the colour and size selections in Styles to filter out archived colours and sizes in Styles |
| 15922 | Office Choice Task product Import check file exists before download |
| 15928 | Sale shipment line site must sync with sale shipment header site |
| 15936 | Purchase Receipt validation window popping up after hitting action button |
| 15945 | Error when starting Readysell from recent update with a Sales Dashboard screen |