Readysell is pleased to announce the availability of electronic ordering integration with ACCO Australia, Stationers Supply and Newell Rubbermaid.
Electronic ordering (known in the industry as EDI – electronic data interchange) is available free of charge for all Readysell customers. Ordering electronically can streamline your ordering process by:
Avoiding re-keying of data into your system
Eliminating manual printing, faxing, or emailing of orders
Providing you with early notice of what stock you will receive
Ensuring your order gets processed in a more timely manner
In addition, Readysell 8 customers also enjoy the benefit of the Readysell Supplier Stock Service (RS3) to lookup live stock data from Dynamic Supplies, Alloys, Stationers Supply, Satex Distributors, WA Stationery and V Wholesale. Right from your Readysell product screen you can query live stock levels from these suppliers prior to placing an order.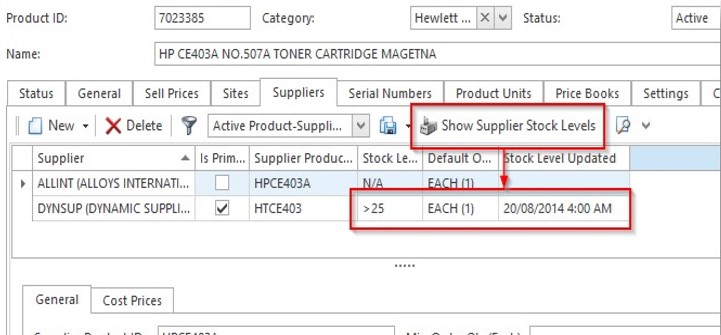 Readysell is continuing to grow its list of industry integration partners for both electronic ordering and supplier stock integration. We'll have more announcements over the coming months as new suppliers come on board.
If you are a Readysell 8 customer, should have already been configured with EDI integration and the Readysell Supplier Stock Service (RS3). Readysell 7 customers will receive EDI integration in the coming weeks. If you have any questions or require assistance getting started with the new integration features, please feel free to contact our support team.