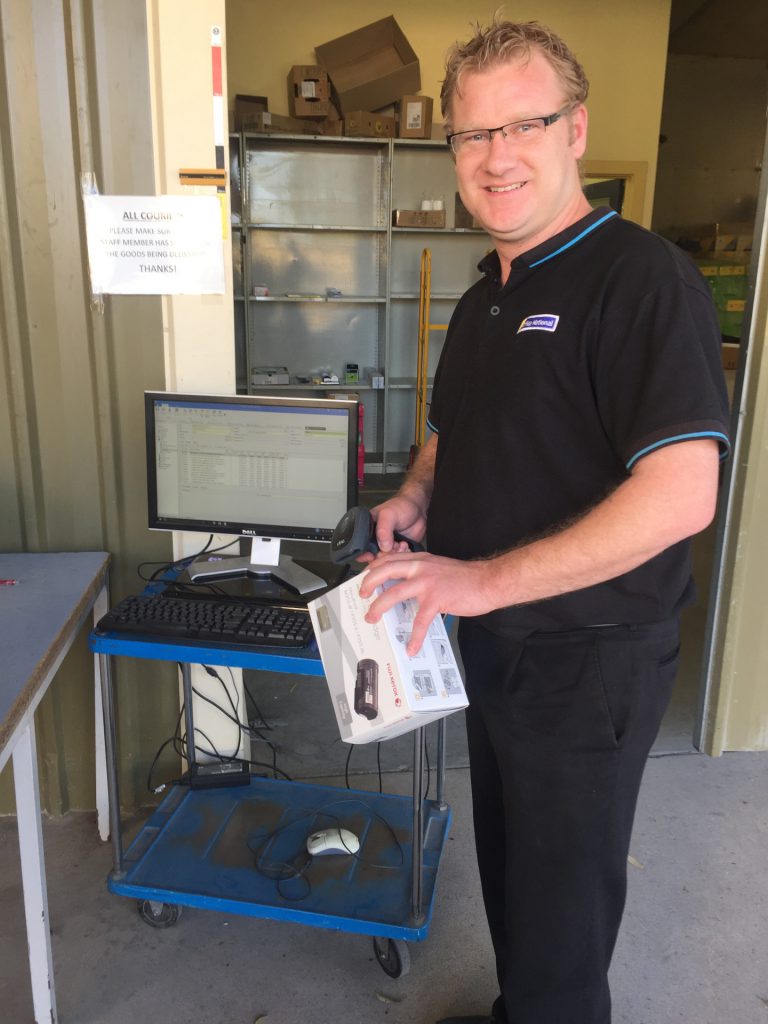 We recently wrote about the success of Connelly's Office National with Readysell Retail Advantage in their business. Today we'd like to share the story of Office National Barossa, who have benefited from implementing purchase receipt scanning in their operation.
Office Brands and Readysell are piloting outer bar code data loads at Office National Barossa. The team at Barossa found instant gains by using the outer bar code data load.
"Office National Barossa significantly reduces purchase receipting time by trialling Readysell's outer bar code data integration."
"The outer barcodes were a huge help. I scanned an ACCO order yesterday and all but a couple of products scanned correctly. We have gained efficiencies markedly with incoming goods scanning both in time saved and accuracy in goods receipting – and it was very easy to implement with only taking a few minutes to have it up and running."
– Anthony Semmler
Business Development Manager
Implementing purchase receipt scanning is a great way to realise immediate efficiency gains in your warehouse and is one of the key components of the Readysell Best Practice Guide.
If you would like to learn more about how to effectively implement purchase receipt scanning in your own business, or how you can benefit from any of the other best practices we have outlined, please contact us by visiting our web site or calling (02) 9792-4439