With less than 2 weeks to go, we're sending out one final reminder that the Windows 10 Free Upgrade Offer is ending on July 29th.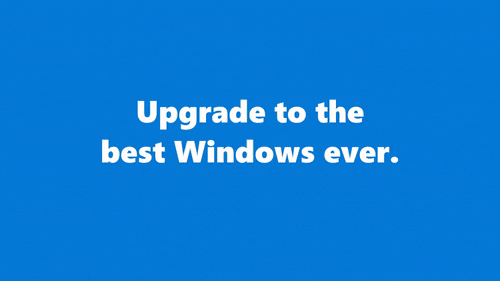 If you have any workstations running Windows 7 or Windows 8 (Home or Pro) we recommend that you perform this upgrade as soon as practical. Before you start though, please keep the following in mind:
If you haven't upgraded any of the PCs in your business yet, please call Readysell so that we can double check your configuration
We do NOT recommend doing any OS upgrades on machines used as servers
It's safest to upgrade one PC at a time to minimize the impact of any expected or unexpected downtime
The best time to upgrade is after hours or non-working days, as this introduces the least amount of disruption
Windows 10 has now been installed on over 350 million PCs worldwide and is already the most popular PC operating system in use in Australia. We've been hearing positive feedback from our customers and recommend that customers upgrade compatible workstations.
Upgrading before July 29th will also ensure you receive the Anniversary Update on August 2nd, which amongst its features includes improved security features.