We're pleased to announce that Readysell 8.39 (codename Broadwater) is now rolling out to all of our Readysell 8 customers. This release is focused on improving our Office Brands integration (including the ability to upload favourites to WebX), improving reliability and increasing the flexibility of custom reports.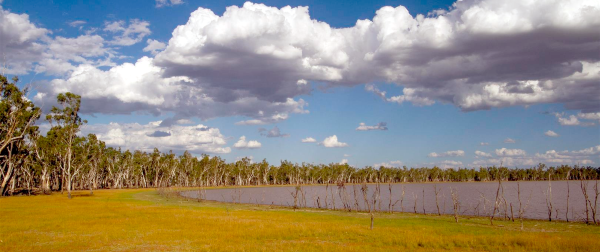 Speed up new customer creation with favourites integration
It's now possible to set up favourites in Readysell and push them to the web with a single button click. This allows you to use the "Extract" feature in Readysell to pre-populate a list based on past purchases and then push those favourites to the web, ensuring your customer has a great experience when they want to re-order commonly purchased products. Same favourites list can be now be easily accessed in both manual orders in Readysell and for web orders by the customer.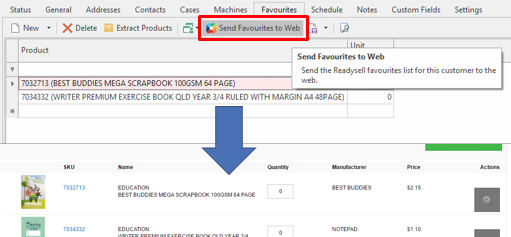 Tidy up your customers and ensure seamless SellX integration with improved validation
Office Brands are in the process of rolling out their SellX CRM platform. Readysell already has great integration with SellX, but we're taking it one step further by ensuring that any changes to cards and contacts in Readysell are validated against Office Brands CRM guidelines. This assists in seamless integration with SellX (CRM) and MAX (Marketing Automation), avoiding common pitfalls caused by data issues. It also helps keep your data tidy for internal reporting purposes.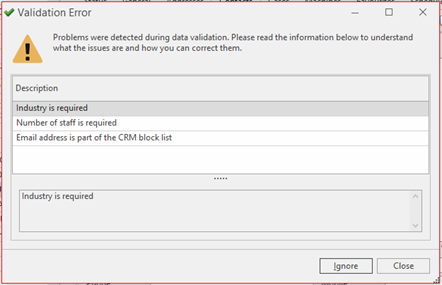 Get what you need out of sales reports with report data improvements
Many of our customers use the analysis reporting engine to drill into their sales data and to spot trends that will help them grow their business. Based on user feedback, we've added the following fields to sales invoices to ensure you can easily sort, group and filter on what you need:
Improve customer satisfaction with visibility into your most commonly back ordered products
Got a feeling that certain products are constantly going to back order? The new "Back Order Frequency" form report will show you the products that were most commonly back ordered over a set period of time. This can help you improve your min/max levels to ensure you're holding enough stock to meet customer demand.
Questions or comments?
Our documentation has been updated to reflect the latest changes, but we know that it can be tough to wrap your head around what's new and how it affects you. Please open a ticket through our Support Centre and we'll be happy to help you out.
But wait, there's more…
We've also made a number of other improvements and under-the-hood changes. Here's a full list. If you'd like more details about any of the below items, please don't hesitate to get in touch with us through our Support Centre.
11319 Synchronise favourites with the web
11831 Automatic create a product from price book when searching on the product screen
12173 Add the ability to hide the ATT on the sale invoice form report
12360 Display HTML formatting in Readysell dialogues for formatted notes
12434 Add level 1 to 5 to balance and budget, just like levels 1 to 5 on categories
12435 Add year property to sale invoice
12436 Add month property to sales invoice
12489 Don't allow for periods to be closed if there are any uninvoiced sale shipments
12687 Allow interface rules to have an "Override Site"
12712 Add "Remote Support" as an additional option to Service order "work location"
12736 Automatically clear invalid webid on categories if that category does not exist on WebX
12737 Allow for location to be defaulted back when stock is zero
12738 Add support for changing the category table to the bulk update run
12741 Allow the start date to be changed on the Extract products popup button on sales
12753 Improve validation of card/contact data for CRM
12754 Add columns to default root list views
12756 Add a field "default customer order" to cards. Then every time a customer order is created for that customer. Pre-populate the customer order to be the default customer order. If the customer order is filled in.
12764 Set locations action item to be set on purchase receipts
12792 Purchase receipt stock credits, add an option to make reason for credit a required field
12798 Purchase receipt stock credits, add reason for credit to the stock credit report layout
12803 Allow attachements on machines
12812 Back order frequency report
12813 Add weekofyeartosaleinvoices
12820 Irrelevant fields may be updated
12821 Allow for Readysell to be run in a "standalone" mode (without server)
12830 Improve order of fields on the complete sale screen
12831 Allow for site on sales to be defaulted to customer's site
12832 Allow Charge To Card ID to be used as TAX-INVOICE-PAYMENT-REFERENCE
12833 Upgrade to XAF 16.2