We're pleased to announce that Readysell 8.40 (codename Corangamite) is now rolling out to all of our Readysell 8 customers. This release is focused on improving aspects of the Readysell ecosystem, including mobile apps and our web version, but we haven't forgotten to throw a few goodies into our Windows application as well.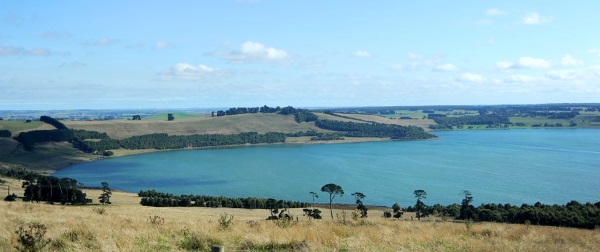 Make your warehouse and deliveries more efficient with Readysell Mobile app improvements
We've been working with customers to optimise the workflows in our mobile apps, with specific attention to our sale shipment picking and delivery modules. We have been receiving great feedback about the accuracy and time savings associated with the changes from dealers using the mobile app.
Sale Shipment Picking: We've redesigned screens to increase the speed and accuracy of picking, improve compatibility with a range of Bluetooth and integrated barcode scanners and enabled automated printing of invoices and consignment labels.
Deliveries: We've enabled offline support, allowing your drivers to work on devices without a cellular connection and upload their changes when they get back to the office.
We've also made some general performance and usability improvements across the app. The updated version should be available on your iOS and Android devices now.
Regrettably, this also signals the end of support for Readysell Mobile on Android devices running version 4.1 or older, iOS devices running version 9 or older, and Windows Phone 8.
Readysell Web Beta is now "Readysell Go"
Last year we introduced you to Readysell Web Beta. Since then we've been iterating on the capabilities of our web version, and today we're pleased to announce that the Readysell Web Beta is now known as "Readysell Go". Readysell Go is optimised to give you quick, convenient access to the core components of your Readysell system from anywhere. You can use Readysell Go to access customer and product information and even to enter transactions.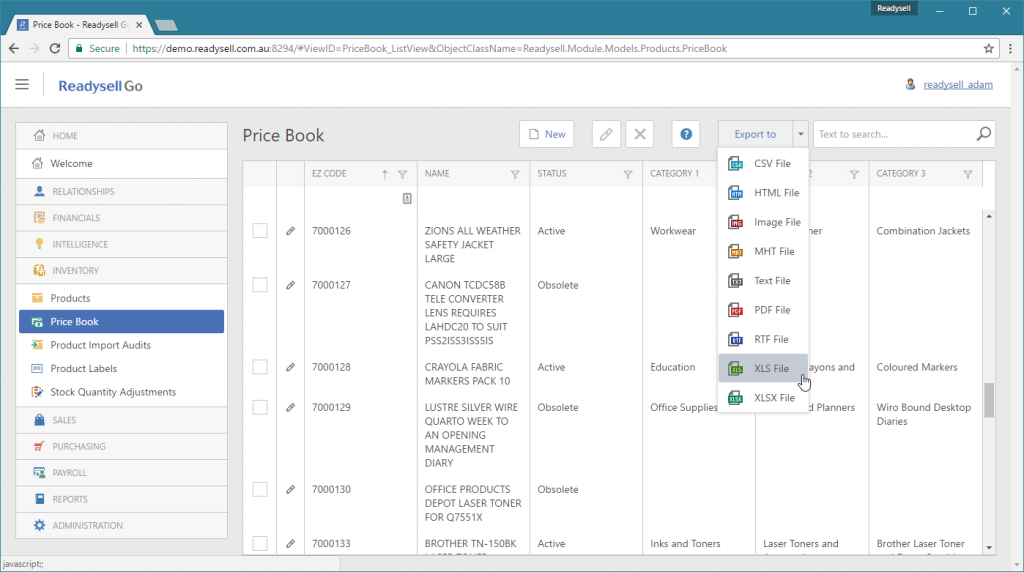 We've designed Readysell Go to scale appropriately for all types of devices from mobile phones to desktop PCs, but the Readysell Windows application will still give you the most robust, rich experience with the full feature set you'd expect. Readysell Windows will continue to be our primary focus for new feature development, but as Readysell Go continues to mature, we foresee it becoming a valuable alternative for users who want a more "cut down" view of the Readysell system.
Save team members' time every day with our new sticky tabs feature
All your tabs are exactly where you left them…
All your team members can now save time every day, when they log into Readysell. We will now remember which tabs you have open and restore them automatically when you start up the software. This means you'll be able to pick up exactly where you left off quickly each day, or if you ever need to close and re-open Readysell.
If you'd rather start from scratch each time (there's nothing like that fresh Readysell feeling), just uncheck the "Restore Tabs" flag in your Readysell user settings.

Office Brands integration improvements
Readysell now allows you to upload product keywords for your store products to the web. Just enter keywords into the new field on the "General" tab on your products screen. The WebX search engine will then include your keywords in it's search. Increasing the chance that your customers will find your store products coming up when they search. For example if you add the keyword word "chair" to a product, that product will be found when your customers search for chairs, even if chair is not in the product name or description.
Additionally, we've made some "behind the scenes" changes to how product images are shown in your system. Office Brands images are now pulled from a central repository on-demand, saving you having to worry about updating or backing up Office Brands product images on your server.
We've also been hard at work rolling out Salesforce integration to all of our customers. There's lots more Office Brands integration improvements coming soon, so stay tuned.
Questions or comments?
Our documentation has been updated to reflect the latest changes, but we know that it can be tough to wrap your head around what's new and how it affects you. Please open a ticket through our Support Centre and we'll be happy to help you out.
But wait, there's more…
We've also made a number of other improvements and under-the-hood changes. Here's a full list. If you'd like more details about any of the below items, please don't hesitate to get in touch with us through our Support Centre.
12320 Allow cross sell pop up appear on store products
12516 Add "Number of Shipments" to be included as a Record Default"
12795 Automatically opening the tabs most commonly used by each person
12800 Send keywords about store products to/from Office Brands
12862 Extracting a second time on supplier payment run
12890 Allow minimum order qty field be available on the "Sales By Site By Product" Cube
12923 Create and enforce a list of blocked words for card names
12956 Add the "Product Details" button onto purchase orders at POS
13088 Set Supply Type button is missing from sale order list view
13089 Show product images when hovering over product in search