We're pleased to announce that Readysell 8.42 (codename Elphinstone) is now rolling out to all of our Readysell 8 customers. This release is focused on backend improvements to the service module, but we've managed to throw in a couple of goodies for our non-service customers as well.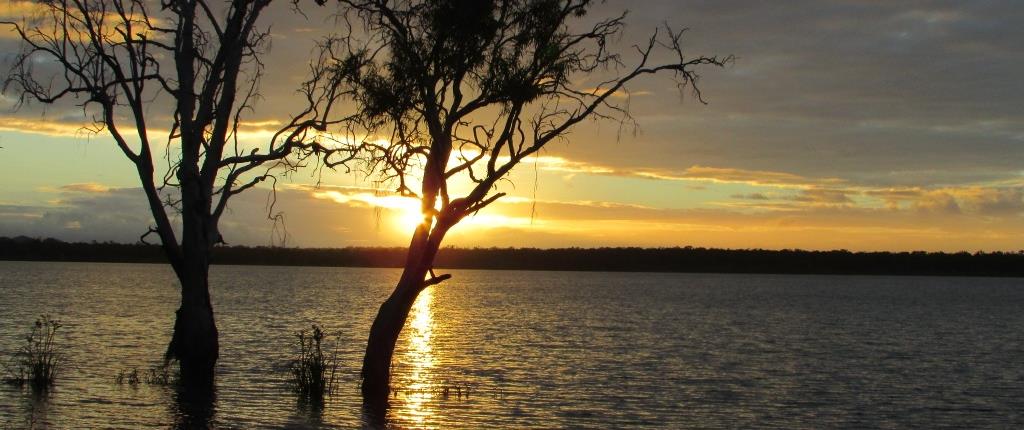 Delight your machine service customers with automated toner tracking
We've been working hard on improving our proactive service features. We now support importing of toner levels from emails sent by some models of machines. When the toner level falls below a level, a order can be automatically created to replace the toner. When the toner level increases above a specified level, Readysell tracks that the toner has been replaced. The stock of toners for the machine is also tracked. Watch this space, this is just stage one of toner tracking. Further advanced features around tracking groups of toners for groups of machines are in the works.
To ensure you've always got up to date supply levels, we've also overhauled our email parsing module to ensure it's more flexible and reliable. By doing this, we've been able to add out-of-the-box support for Kyocera printers (in addition to the Toshiba and Samsung printers already supported).
Improve customer retention with eCupboard integration
eCupboard is a unique feature of the Office National and Office Product Depot mobile app that allows dealers to print an A3 or A4 poster with commonly purchased products. Customers can then use that poster in their stationery cupboard in conjunction with the mobile app to quickly re-order.
Now, in addition to creating eCupboard posters on the Office Brands Data Portal manually, you can create eCupboard posters from Readysell from customer favourites. Simply go to a customer's card, then "Show in Report". You'll find two new "eCupboard" layouts ready for you to use.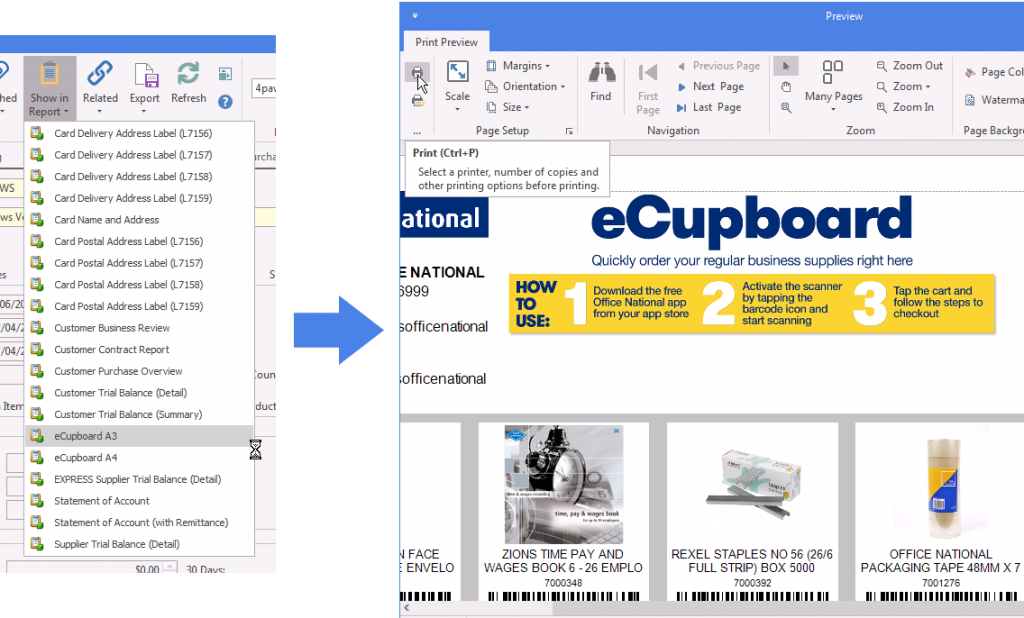 Maintain accurate data with scan checking for stock transfers
For dealers who operating with multiple warehouses, you can now use scan checking to validate you're sending the correct stock in the correct quantities when raising stock transfers. Stock transfer scan checking works similar to scan checking on sale shipments or purchase receipts. After you click "Pick", use your barcode scanner as you usually would to check you're about to transfer the correct stock.
Questions or comments?
Our documentation has been updated to reflect the latest changes, but we know that it can be tough to wrap your head around what's new and how it affects you. Please open a ticket through our Support Centre and we'll be happy to help you out.
But wait, there's more…
We've also made a number of other improvements and under-the-hood changes. Here's a full list. If you'd like more details about any of the below items, please don't hesitate to get in touch with us through our Support Centre.
11404 Improve the current or write a new copy count email parser function
12961 Add scan checking to stock transfers out in Readysell Windows
13181 Make "Ignore Catalogue Data" product fields available in record defaults
13182 Reports for scan check variances
13188 Import meter counts from emails Kyocera printers
13190 Generation eCupboards posters from Readysell favourites
13199 Allow charge to customer to be set on a sale order
13204 Automatic toner replacement stage 1
13205 Toner tracking from a central store stage 2
13206 Meter price groups to allow multiple groups of prices, products and charge to for meters on any machine
13207 Automatic generation of scheduled service orders and sale orders for meters
13208 Meter pricing and quantity consolidation options
13209 KPI's for service
13217 Ensure Office Brands sync'd categories inherit their type from their parent