We're pleased to announce the availability of the all new Readysell Customer Portal. The portal gives you easy access to all the resources you may require as a Readysell customer, including account information, past invoices and links to essential support resources.
To access the portal, just visit our website at readysell.com.au and click the "Customer Portal" link at the top right.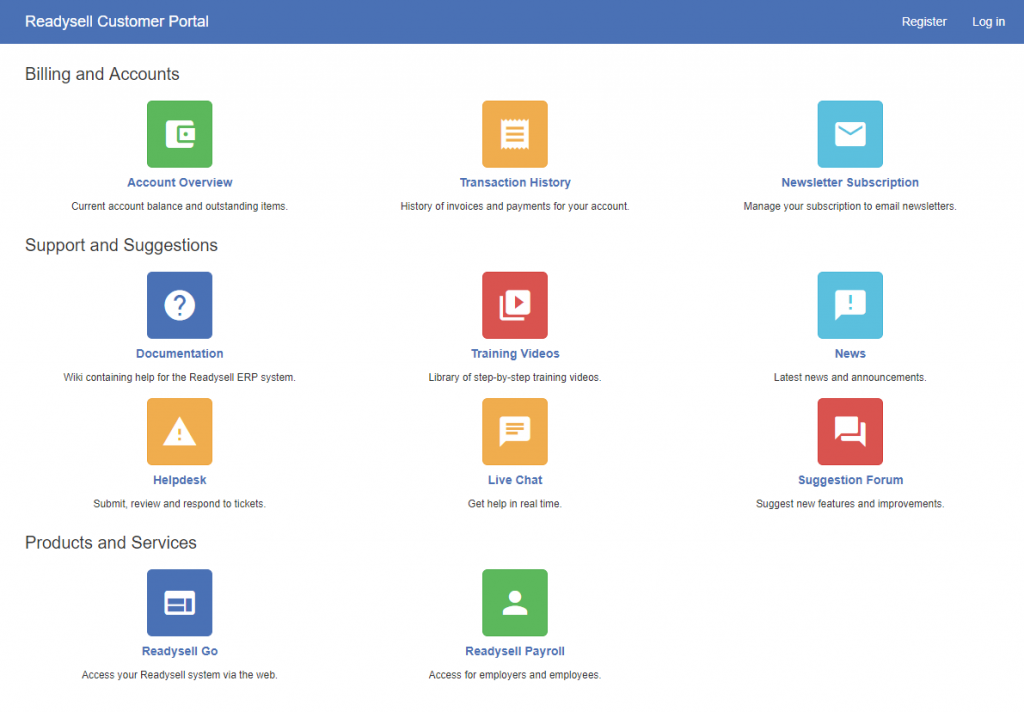 If you want to use the portal to access your account details, you'll need to register first. Just click the "Register" link at the top right to get started.