For those who have been paying attention, ransomware is the number one threat small businesses face today.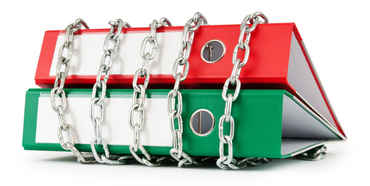 To assist our customers in staying up to date with the latest guidance, we've put together the Readysell Security Guide at readysell.com.au/security
Today, we've updated the security guide with a new feature in the Windows 10 Fall Creators Update (also known as version 1709), which was released yesterday. The feature is called "Controlled Folder Access", and it's another tool in your toolkit to help protect your business.
Controlled Folder Access allows you to select folders on your system that should have an extra layer of protection. Typically this means folders where you store crucial documents. Once you've done this, only applications which you've explicitly allowed will be able to edit or delete documents in those folders. That means even if you do get infected, the damage will be more limited.
To enable the feature, search for and open the Windows Defender Security Center from Start, go to the Virus & threat protection settings section, and set the switch to On:
As well as the default settings, we also recommend allowing Readysell to bypass Controlled Folder Access to ensure you can use features such as file attachments and export of reports.
If you want more information, below is a great video put together by PDQ to help you get started. Additionally, How-To Geek have put together a great guide for getting started.
Going forward, we will continue to keep the security guide updated with the latest recommendations. We encourage you to review the security guide periodically and ensure you're following all the best practices. We hope this serves as a valuable resource. If you have any questions or suggestions, we're keen to hear your feedback.