We're pleased to announce that Readysell 8.49 (codename Lefroy) is rolling out to all of our Readysell 8 customers. This release is focused on warehousing improvements and fulfilling some recent customer requests on the Readysell Forum. We encourage you to take some time to review these release notes to understand how you can make use of them.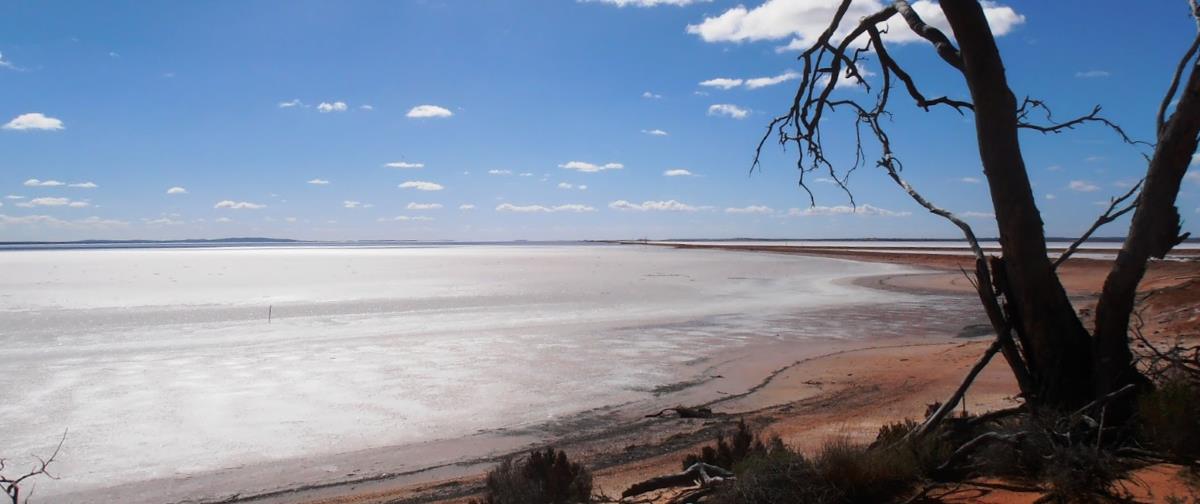 Easily manage your multi location warehouse with stock location transfer scanning
We've added support for barcode scanners to stock location transfers. You can now scan the "From Location" followed by the product, followed by the "To Location" and Readysell will ensure a stock location transfer is generated accordingly. This can be especially useful if you receive stock into a staging area before moving it into your warehouse.
Better engage customers with Customer Business Review report improvements
The Customer Business Review report is a great way to engage with your existing customers and improve share of wallet. We've improved the existing Customer Business Review report with the following changes:
Ability to run the report for multiple customers at once
Ability to run the report for a defined period of time (by running the report with parameters from the "Form Reports" screen)
Total sales and average sales summary values
Category breakdown table with dollar value per category
Order breakdown table with number of and value of orders per month
Highlighting of "own brand" products in the top 20 tables
Ability to exclude specific non-stocked products from the report (for example, freight charges)
Performance improvements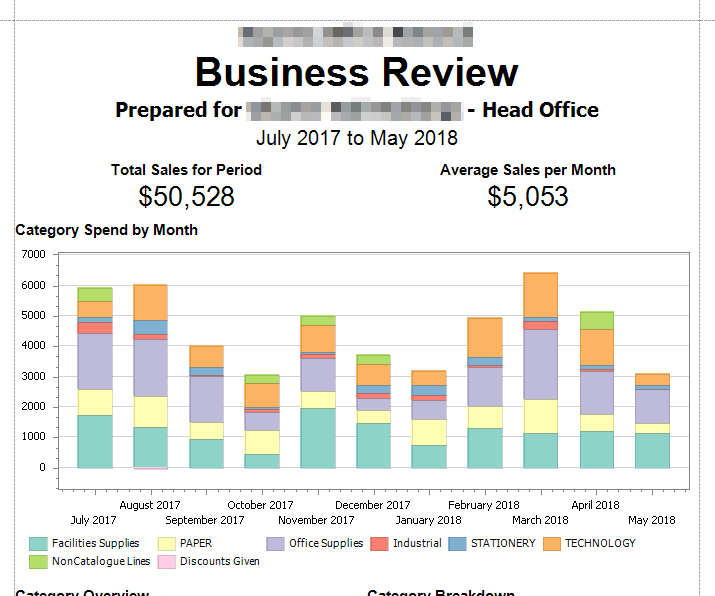 Update your stock faster with stock quantity adjustment improvements
We've added the ability to type in the new quantity (as an alternative to the adjustment quantity) on stock quantity adjustments. This is especially useful for stores that do not use multiple locations as you can now use stock quantity adjustments as a simple alternative to stocktakes.
General Stationery Supplies EDI coming soon
We've been working with General Stationery Supplies to enable hybrid EDI ordering. This means you'll be able to get your order in quicker and with the confidence that the stock you require is available. We're in the final stages of testing, once we're ready to roll this out a member of the Readysell support team will be in touch to assist with setting up this useful and time-saving integration.

But wait, there's more…
We've also made a number of other improvements and under-the-hood changes. Here's a full list. If you'd like more details about any of the below items, please don't hesitate to get in touch with us through the Readysell Helpdesk.
14268 Improve form reports that export data for Toni Glass' business review
14401 Improve barcode handling on stock location transfers
14402 Enable scan checking of locations on stock transfers
14403 Provide a way to disable automatic creation of cards from orders and lay-bys at POS
14422 Move purchase receipt location validation to finalisation
14427 Allow configuring automated emails to be sent on the last day of the month
14428 Add a Related button to favourites to bring up the related product
14429 Ensure a text-based representation of notes exists on all noteable objects
14430 Enable the copy button on preordered products
14432 Add the ability to specify the new quantity on hand in stock adjustments
Questions or comments?
Our documentation is in the process of being updated to reflect the latest changes, but we know that it can be tough to wrap your head around what's new and how it affects you. Please open a ticket at the Readysell Helpdesk and we'll be happy to help you out.