We're pleased to announce that Readysell 8.50 (codename Munmorah) is rolling out to all of our Readysell 8 customers. This release is focused on improving the workflow for meter charging and fulfilling customer requests from the Readysell Forum. We encourage you to take some time to review these release notes to understand how you can make use of them.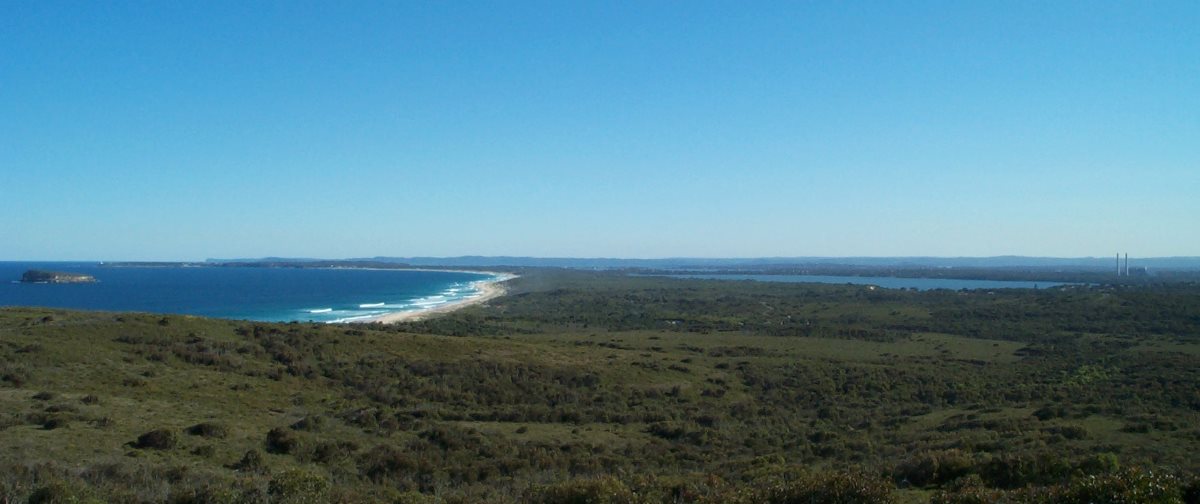 Better manage your meter charging workflow with service module improvements
Notice: This change applies to all customers who use the service module in Readysell. It is important that you review and understand these changes as they will affect your meter charging. If you have any questions, please contact Readysell Support as soon as possible.
We've overhauled how we handle charging of meters in order to reduce confusion, prevent mistakes (such as forgetting to charge meters) and make it easier to correct mistakes when the do happen.
We now drive all meter charging as as "flow on" from meter counts. When you have completed your meter counting for a meter count run cycle, click the new "Charge" button to extract all meters for that run cycle onto a meter charge run.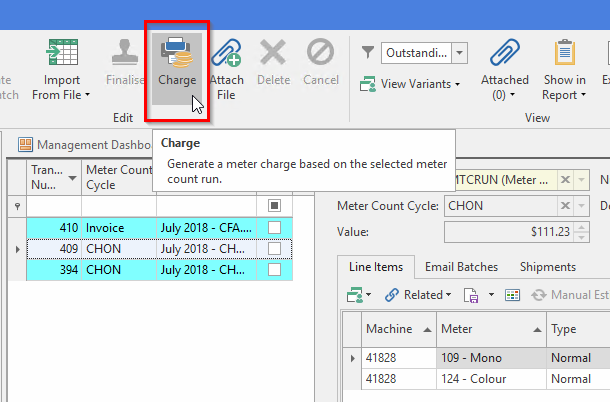 If you make a mistake, you can now delete the meter charge run and get back to counting to make any necessary corrections. If you've already generated invoices, you can now reverse the meter charge run as well.
We've also made it easier to make corrections on an "ad-hoc" basis. If you've made a mistake with only a couple of machines, you can extract those onto an "out of cycle" meter count run and charge those individually.
Tailor Readysell to your business workflow with new defaulting options
We've added some commonly requested options to our "Record Defaults" system reference to help you configure Readysell to automatically use values best aligned with how you do business. You can now set default values for:
The loyalty points mode for newly created customers
Whether notes are internal or external
What kind of purchase is to be created when the "Purchase from Sale" button is clicked
The "Allow Purchase from Sale" flag on products
The number of consignment items for a shipment
Easily keep track of consignments from within Readysell
When you enter a consignment note against shipment that contains the consignment's tracking number, you will see a new "Track Shipment" button that will provide quick access to the status of the shipment.

We've enabled this for many of the default carriers in Readysell (including Australia Post, Couriers Please and Fastway) and you can easily add your own by setting the "Tracking URL" on the carrier. If you're using our IFS integration, we'll automatically populate this for you and we've also added the "Consignment Note" field to the "Complete Sale" screen so that you can easily enter consignment details as part of your regular workflow.
You can even add a link to the tracking URL to outbound emails or invoices to customers. Contact our support team through the Readysell Helpdesk if you'd like assistance in setting this up.
Get better recommendations by customising your recommended substitution settings
Readysell's recommended substitution feature makes it easy to find alternate products to use as a substitute when you're unable to supply an item.
We've now added a number of system references to help you configure this to work better within your business based on your product categorisation and stock holding. You will find options available to configure:
Whether Readysell should look in the current product's category only, or if it should look up parent and "sibling" categories in your tree (useful if you have products categorised by brand)
The variance in price above and below the original item for candidate products
What the minimum available stock of the alternate product should be
But wait, there's more…
We've also made a number of other improvements and under-the-hood changes. Here's a full list. If you'd like more details about any of the below items, please don't hesitate to get in touch with us through the Readysell Helpdesk.
14411 Improve meter charging workflow
14518 Show "Reference Number" on stock transfer list view
14552 Permit replacement variables to be used in action rule email addresses
14553 Provide an option to cancel sale orders when reversing shipments
14554 Allow line notes to be added during a purchase run
14555 Show machine name of meter count request web page
14556 Provide an option for defaulting notes to External
14557 Allow for consignment item quantity to be defaulted
14558 Allow changing the default Loyalty Points Mode for newly created cards
14559 Allow setting a default value for Allow Purchase from Sale on products
14560 Allow settings defaults for the Purchase from Sale order screen
14561 Improve Invoice Purchase Receipt Screen
14562 Add a Parts tab to the Extract Products screen
14563 Allow Backorder Due Date to be shown on the product screen
14564 Show notes in a tab on the product details screen
14565 Add On Sale Order to Show Breakdown drop down
14566 Provide a way to link to tracking pages for external couriers
14567 Add consignment note entry to Complete Sale workflow
14572 Make recommended substitutions more configurable
14576 Improve validation messages on meter count run lines
Questions or comments?
Our documentation is in the process of being updated to reflect the latest changes, but we know that it can be tough to wrap your head around what's new and how it affects you. Please open a ticket at the Readysell Helpdesk and we'll be happy to help you out.