We're pleased to announce that Readysell 8.53 (codename Perry) is rolling out to all of our Readysell 8 customers. This release introduces a refreshed user interface and implements a number of long-standing customer requests from the Readysell forum.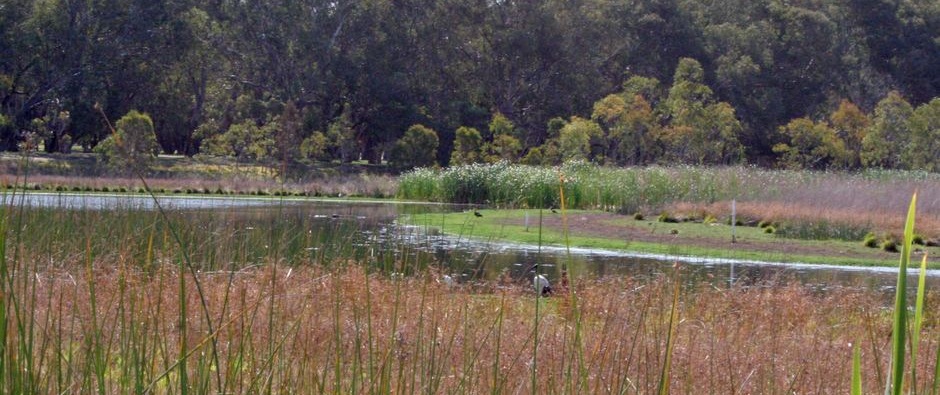 Get up and running faster with our simplified user interface
We've freshened up our user interface and menus to make Readysell cleaner, easier to get around in and less confusing. Our menu is now flatter, so you can easily find what you're looking for. We've also improved the mechanism for hiding the menu (so you can't accidentally lose it). We've also made improvements to ensure Readysell works better on high DPI displays (such as those found on modern laptops and tablets).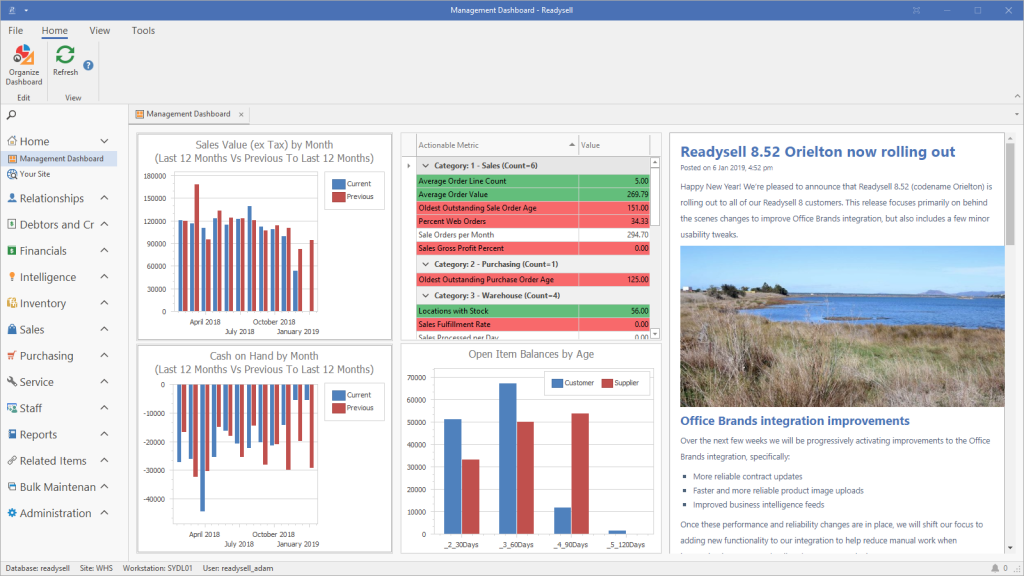 Maintain margins with automated contract price management
You can now enable price management on any product-based contract. Readysell will automatically generate a new contract based on the rules that you've defined that will ensure prices are kept up to date. You can set up Readysell to notify sales people before the new contract becomes active so that they can review the pricing and make any necessary changes before it goes live.
Better manage open items with editable due dates and dispute flagging
We've added two new fields to open items that will help you better manage your open items.
You can now edit the due date on a customer or supplier open item for cases where you may want to manually override the terms for an individual open item
You can now mark an open item as "In Dispute", stopping it from being automatically extracted onto payment runs and allowing you to track open disputes from customers
Ensure professional communications with email spell checking
We've enabled a spell checker for the Readysell mailer screen. Whenever you send outbound emails from Readysell you can now be confident that you haven't made any embarrassing typos.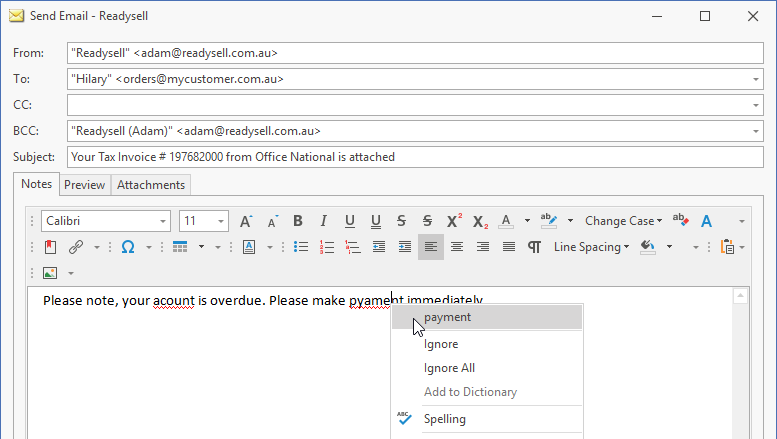 Secure your data with two factor authentication
You can now set up Readysell to use two factor authentication (via email or SMS) for any user. Just set the appropriate "Two Factor Method" on the user and they will be prompted upon logon to enter a unique code to access the system.
But wait, there's more…
We've also made a number of other improvements and under-the-hood changes. Here's a full list. If you'd like more details about any of the below items, please don't hesitate to get in touch with us through the Readysell Helpdesk.
11222 Column displaying date purchase orders are emailed
12661 When you enter a webid onto a contact for a webx order that did not match to a customer. The web order customer should automatically fill in
12758 Adding sale order due date to sale orders as an optional field
13003 Supplier ETA Dates on open items
13134 Allow "appending" bank transaction imports
13330 Add "In Dispute" checkbox to open items
14639 Provide a way to enter special instructions for IFS on consigment details screen
14704 Improve email validation at POS
14742 Allow sale order source field to be enforced
14743 Provide a way to cancel preordered products
14744 Improve automatic attachment import to read file metadata
14784 Upgrade to XAF 18.2
14785 Provide an option to hold web orders without adding explanitory notes
14789 Implement CEF for web rendering
14790 Upgrade dependencies
14793 Enable two factor authentication on Readysell Go
14794 Add API and webhooks for machines
14795 Allow for automated contract price management
14809 Allow multiple box sizes per sales shipment for IFS and StartShipIT integration
14816 Allow two factor codes to be sent via email
14818 Remove the schedule from technician assign screen by default
14819 Implement new EDI file format for Dynamic Supplies
14820 Enable spell checking on "Send Email" screen
14834 Update standard task schedule