We're pleased to announce that Readysell 8.54 (codename Quipolly) is rolling out to all of our Readysell 8 customers. This release continues our campaign to address long-standing customer requests from the Readysell forum.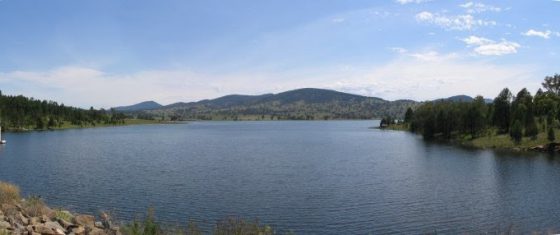 Avoid confusion by copying sale notes onto the first shipment only
There are many scenarios where notes to be printed on shipments are relevant to the first shipment only (and not on subsequent shipments, which will be sent once back orders are fulfilled). For "External Notes" on sales, we now have a "First Shipment Only" check box which, when checked, will attach the note only to the first shipment, avoiding any possible confusion.

Control your automation with customisable weekend handling
Readysell allows you to automatically generate many types of transactions on a regular basis. You can do this on a daily, weekly or monthly basis. Sometimes though, you may want to generate on a particular day of the month, except if that day falls on a weekend. We've added "Weekend Handling" just for this case. You can now choose to generate transactions either on the Friday before or the Monday after if the transaction would normally fall on a weekend.
Configure new machines faster with automatic generation from purchase receipts
Readysell has long provided the ability to automatically generate machines from sales. We're now extending this functionality to purchases as well. If you are receiving in stock for a machine product, you can select "Generate Machine" and we'll automatically populate the details into a new machine.
Improve your sales reporting by excluding 100% discounted sales
Service dealers with machines on contract typically have labour, parts and toners discounted at 100%. The unfortunate effect of this is that these sale lines are included in reporting and cause negative GP%. To ensure sales reporting is accurate for these dealers, we now have a simple check box to exclude these sales from reporting and have the ability to calculate cubes without these sales being included.
But wait, there's more…
We've also made a number of other improvements and under-the-hood changes. Here's a full list. If you'd like more details about any of the below items, please don't hesitate to get in touch with us through the Readysell Helpdesk.
11335 Mass close of action items
12801 Purchase order and sales order overdue alerts
12909 Provide an option to copy external notes onto first sale shipment and invoice only
13736 Add the ability to create a machine from a purchase receipt
14741 Add an option to skip generation of automated transactions on weekends
14844 Store all product movement quantities as integers
14912 Provide an easy way to run sales reports that exclude all products with 100% discounts
14913 Enable Readysell to communicate with multiple WebX web sites
14933 Update Print Helper to work with cloud-hosted Readysell