We're pleased to announce that Readysell 8.55 (codename Raeside) is rolling out to all of our Readysell 8 customers. This release is focused on implementing feedback from the Readysell advisory groups and forums.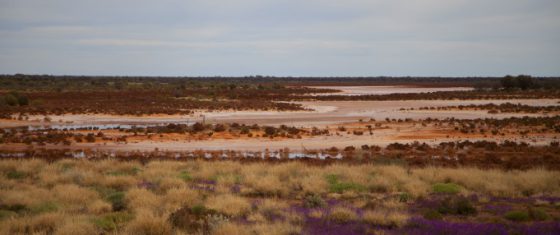 Keep your customers up to date with automatic supplier back order follow up
Readysell now has a new email batch called "Purchase Order Follow Up" which will email suppliers with back orders list of their overdue outstanding back orders and request a follow up. This email batch can be generated manually, or automatically on a recurring basis.
Streamline substitutions with automatic zero stock replacements
We've added a new checkbox for the associated product list called "Only When Zero Stock". You can use this to flag a product to automatically replace with another product if it runs out of stock. This is not only useful for items which you may regularly substitute, but also in cases where a product has been superseded and you'd like the system to start substituting automatically once your existing stock has been extinguished.

Ensure you don't forget customer back orders with back order notices
Sometimes customers will have back orders remaining in your system from a previous order when a new shipment is completed. Readysell can now notify you if this is the case to ensure you remember to send out these items at the same time as the order you are about to ship.
Accurately time your work with our built in labour timer
Technicians using the Readysell Mobile app are able to set the start/stop time of their work and Readysell will automatically fill this in onto service order activities. We're now bringing this same function to the Readysell Windows client. On any open service order, you can click the "Start Timer" button to start a timer. When you click "Stop Timer" on that same service order, we'll generate a service order activity based on this.

But wait, there's more…
We've also made a number of other improvements and under-the-hood changes. Here's a full list. If you'd like more details about any of the below items, please don't hesitate to get in touch with us through the Readysell Helpdesk.
14193 Split up machine contracts into service order and warranty contracts
14740 Provide a mechanism to automatically follow up suppliers on outstanding back orders via email
14902 Allow machines to be filtered by active contract
14973 Labour timer for service orders on the Windows Client
14980 Show related contracts in a new tab instead of a new window
14992 Add Set Sale Value to shipments and service orders
15003 Popup message if a customer has a backorder when entering a new order
15004 Allow for products to be classified as interchangeable for automatic replacements
15010 Generate machine on purchase receipt
15017 Update dependencies