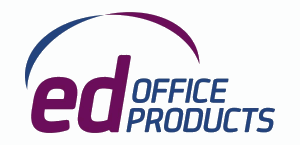 Readysell is pleased to announce the availability of electronic ordering integration with Edwards Dunlop Office Products (a division of the BJ Ball Group).
Electronic ordering (known in the industry as EDI – electronic data interchange) is available free of charge for all Readysell customers. Ordering electronically can streamline your ordering process by:
Avoiding re-keying of data into your system
Eliminating manual printing, faxing, or emailing of orders
Providing you with early notice of what stock you will receive
Ensuring your order gets processed in a more timely manner
Readysell is continuing to grow its list of industry integration partners for both electronic ordering and supplier stock integration. We're continuing to work with industry partners to expand our list of integrated suppliers.
If you are a Readysell 8 customer, should have already been configured with this new integration. Readysell 7 customers will receive the integration in the coming weeks. If you have any questions or require assistance getting started with the new integration features, please feel free to contact our support team.