Readysell 8 customers enjoying the benefit of the Readysell Supplier Stock Service (RS3) to lookup live stock data are now able to view stock availability of products supplied by Pelikan Artline. From your Readysell product screen, simply click the "Show Supplier Stock Levels" button and Readysell will show you up to date availability information for that product.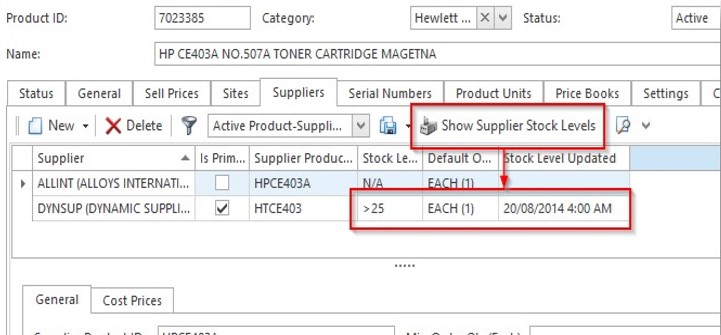 Pelikan Artline joins a growing list of suppliers integrated with RS3, including Dynamic Supplies, Alloys, Stationers Supply, Satex Distributors, WA Stationery and V Wholesale. Readysell is continuing to grow its list of industry integration partners for both electronic ordering and supplier stock integration. We'll keep you posted as we introduce new integration partners.
If you have any questions or require assistance getting started with the new integration features, please feel free to contact our support team.